In March 2020 at the height of the global pandemic, SportsTech.ai partnered with Hype Sports Innovation to launch the world's largest Global Virtual Accelerator.  Ryan McCumber, as lead, designed a unique program that was more shark-tank than accelerator which allowed start-ups from all over the world get in front of 13 world-leading Clubs and Federations such as LAFC, Miami Dolphins, PSG, Golden State Warriors, NY Islanders, Toronto Blue Jays, 1.FC Koln, FIBA, RBFA, River Plate, Leeds United, Eleven Sports, and Tennis Australia.
This unprecedented program drew over 1000+ applications and resulted in 17 fantastic innovative sports tech companies participating in the 12-week program ultimately securing more than 20 pilots with the 13 partners; a truly revolutionary outcome.
Sportstech.ai is continuing its relationship with HYPE Sports; currently designing Global Virtual Accelerator Two, commencing in January 2021….more details to be announced shortly
Ryan McCumber is also a mentor to Sports Tech Tokyo and many of SportsTech.ai portfolio of companies have completed some of the world-leading accelerators such as leAD, Tech Stars, Stadia Ventures, Future Sports Lab, and London Sport Tech Hub who are all informal partners and friends of sportstech.ai.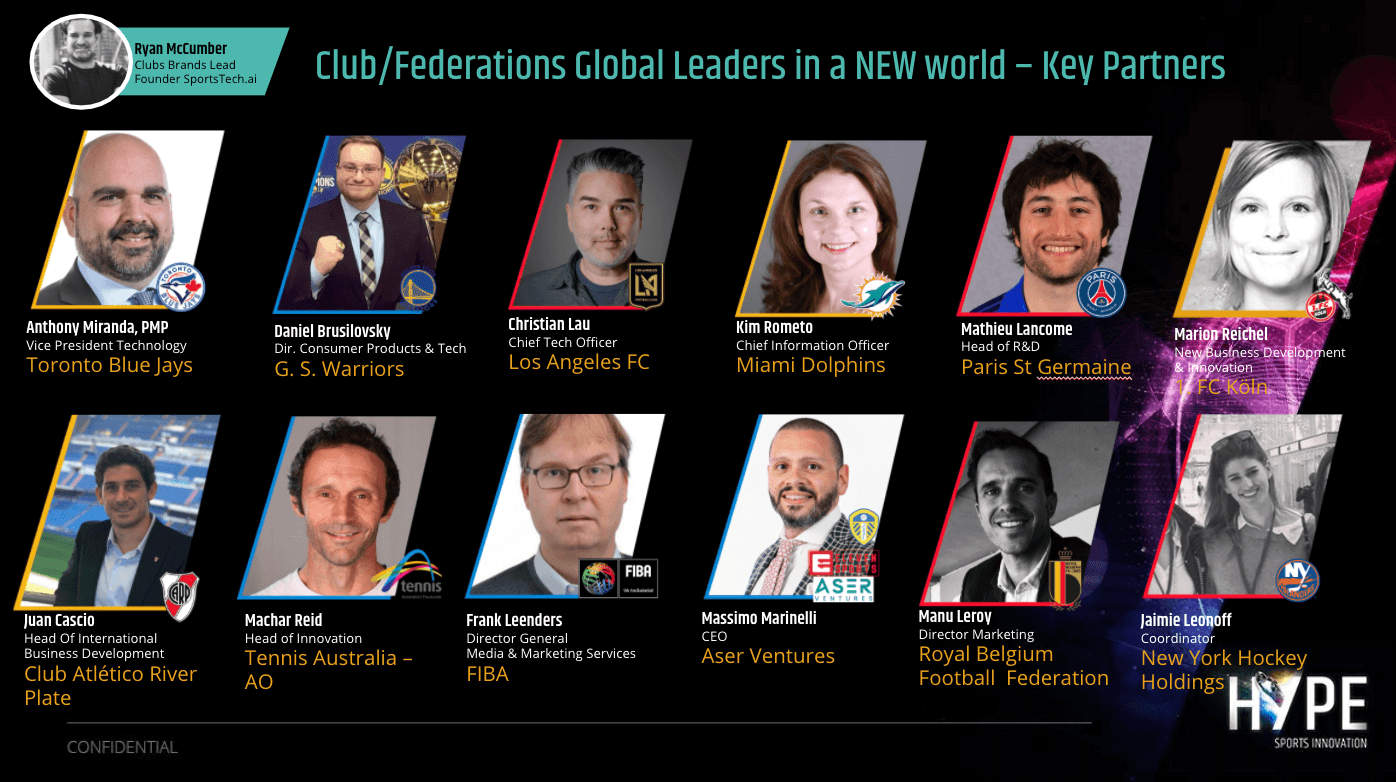 Clubs & Federations
Clubs and Federations that took part in the HYPE GVA.
Clubs & Federations - Final Cohort
The final group of Start-Ups selected by the Clubs & Federations from the first pitch session. These startups then had the opportunity to meet with representatives and mentors to finalize their last pitch and work on securing a pilot.